NEAT AND EXQUISITE DESIGN
Consider this newly designed sofa by Luxury Antonovich Design with its exquisite and detailed designs. Its clean and white look will be an amazing advantage to your room. A couch is as of now an extravagance in itself. This one we made included advantages and can serve you in more than one way. A couch that you can lean back and swivel around in, and gives you an advantage. You can sit on it like an ordinary love seat, yet in the event that you swivel it around it turns into a chaise or something you can easily rest your entire body on. This flexible piece is living and bedroom must-have. It encourages your spare space. You can pick a couch bed with a backrest that you can lean back to shape a solitary bed or one with a seat pad that you can unfurl. A couch bed works particularly well in a room, as your roomy front room can turn into your coziest room. Simply keep in mind to deck it with comfortable cushions and sheets so you can have a comfortable resting space around evening time. Spaces under your beds or couch are basic assistants in care a few things. Be imaginative with an extraordinary sorting out arrangement of your own decision. Avoid overstuffed couches and seats and make an effort not to keep such a large number of things in a single region. Furniture that fits impeccably into one space without giving up the legroom that you can live. Have this in your room and it will surely turn into a great one!
CLEAN COLORS THAT MATCH EVERY STYLE
Its clean colors of white and wood give such elegance and extravagance to the area of your rooms. This is a perfect piece to consider as you might want a classic and clean vibe with a twist of elegance and sophistication. You are simply going to experience an elegant life with this couch. This mid-century present day couch is notable and will be the point of convergence of a little lounge room. It's worked to last, made in by the best Luxury Antonovich Design and arrives in an assortment of sizes and textures. A smooth, current and couch that is a cross breed between a futon and a couch. This downplayed, the present-day couch has a crease level back that changes over the little loft couch into a ruler measure bed. Experience great comfortability and rest time with this soft and very relaxing sofa. Its round shape will give you all the space you need because of its versatility and easily accessible shape. The pillows are patterned with such great colors to give the sofa a more glamorous feel. The wood accent adds a magnificent touch to the already stunning masterpiece.
Последние новости
Последний пост
DEVELOPING ROYAL STYLE BEDROOM BY LUXURY ANTONOVICH DESIGN
Показать еще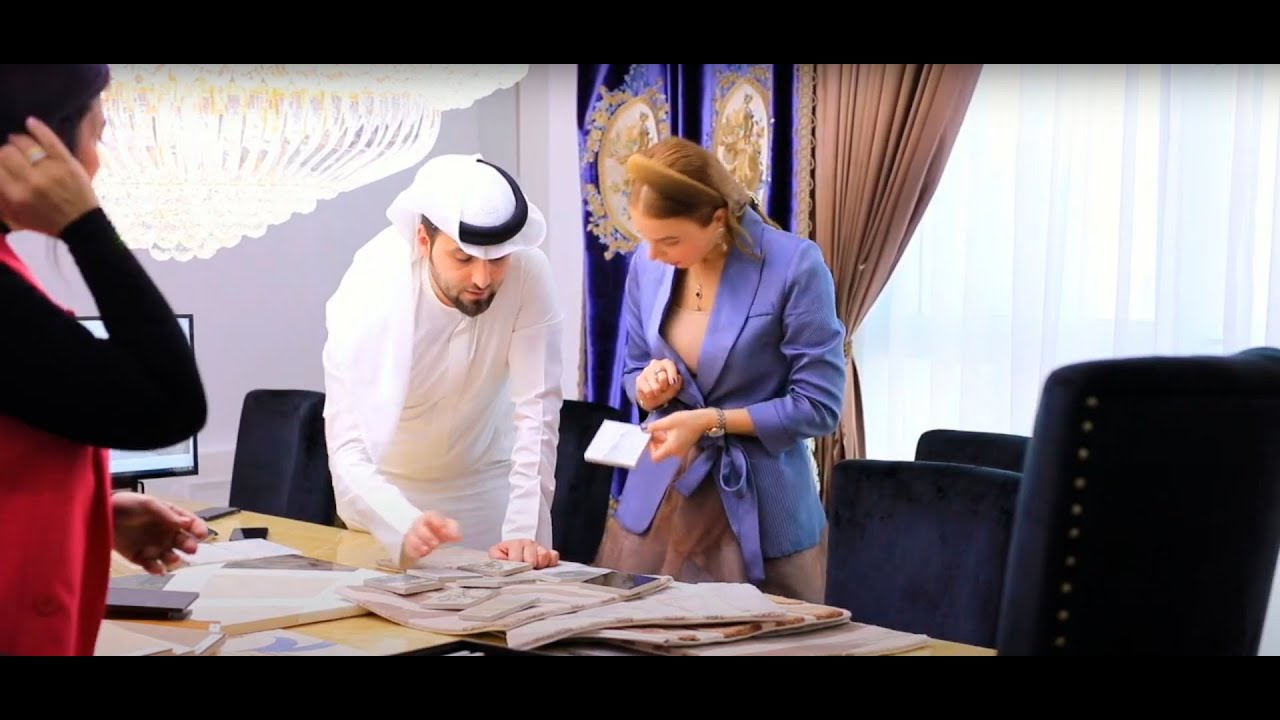 Последнее видео
Top Interior Design Services in Dubai
Показать еще
Последний проект
Классический дизайн спальни в Дубае
Показать еще