Дворцовый дизайн экстерьера в Дохе
Glamorous Exterior and Landscape Design Doha
This Architectural Work design has very detailed requirements from the client/ Project owner that brings out an extra challenging task for the Luxury Antonovich Design Team. It has been a very interesting project to develop as it features different forms of artistic style from the exterior work. Qatar has been very well known at its natural Arabian style homes with great respect from its cultural influences which embodies an extremely classical design. Luxury Antonovich Design has been very proud to introduce this successfully Artistic Exterior design complimented with very graceful surroundings of the full landscape design. Notice how the Luxury Antonovich design has been very well executed the visible balance in style and design along with the full elevation schemes and how creative the stone works and cladding has been well presented, indeed this Luxurious Exterior Design in Doha is filled with art, style and creativity, Luxury Antonovich Design has a very professional team that has the full capacity to do different skillful arrangement with the exterior stone cladding and gypsum works. We have installed a very stylish balustrade design that standouts very tall that contributes a full elegance in the outdoor area. Our team has been selected as the most glamorous chandelier design that placed at the center of the entrance area which compliments the full artistic style of the exterior work in Doha.
Luxury Landscape Design in Doha
This project has a very huge area which has been the greatest advantage for the Luxury Antonovich Design Team to develop the full Exterior and Landscape design more stylish according to the client's requirement. Since that this Luxury Exterior Design in Doha has a very challenging design requirement for the landscape design developments, Our team has been very well executed the complete work executions by having the focus on maintaining the Luxury style all over the project. We have done a quadrature swimming pool with very pleasant surroundings, styled with outdoor sunbathing chairs. It has a very accessible and spacious parking space surrounded by greenery plants. We have built up a very luxurious gazebo were the family and guests can enjoy a very relaxing and pleasing atmosphere. Take a look at how the Luxury Antonovich Design Team has been extended the full art and design along with the full fence and gate design as we have performed an attached sculpture and other stylish features on the wall fence and a very stylish gate design.
Последние новости
Последний пост
LUXURY ANTONOVICH DESIGN – BEST PROVIDER OF LUXURY FITOUT INTERIORS FOR VILLA IN DUBAI
Показать еще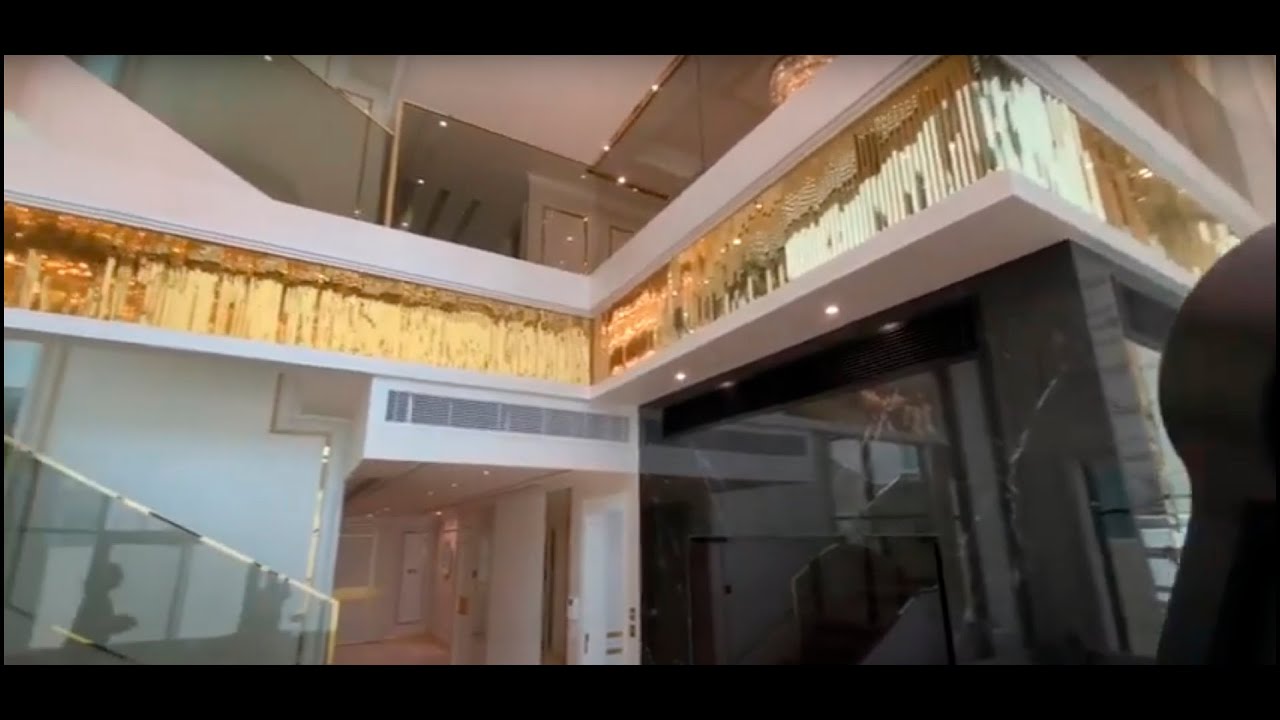 Последнее видео
Best Fit-out Service in Dubai. Perfect Project Implementation In Dubai
Показать еще