Psychological approach to interior design
Psychology is of great importance in the professional business of the interior designer. The work of interior designers is based on personal communication with customers, on mutual understanding and precise clarification of his needs in the process of work. Often, coming to the design studio, a person can not explain what kind of interior he wanted to see in his space. You can look through the portfolio for hours, and fill out long questionnaires. We just need to chat with the customer only a few minutes to understand his preferences and offer exactly what he likes. It all depends on the type of perception that a person has.

We all perceive the world around us in different ways. For someone, the most important thing is what he sees, for others the most important thing is what they feel, and the third most important are sounds and logic. So, for Visuals, you need a lot of bright and emotional ideas in the interior. For decoration of such spaces, harmonious color solutions, a lot decor and an abundance of visual effects are used. For Audials, the main channel for the perception of information is hearing and logic. For them, the most important thing is the accuracy of space, clarity, and symmetry throughout the interior, technical equipment, and sounds: high-end noise insulation, modern audio equipment, selection of finishes with acoustic properties, etc. For Kinesthetics interior made on textures is needed, comfortable furniture is important, the ergonomic arrangement of parts. Do not forget about odors. Planning solutions for kinesthetics should always be as convenient and comfortable as possible. When creating design projects for Kinesthetics, it is important to consider the presence of private zones, cozy furniture items, soft diffused lighting without glare.

Of course, there are mixed types of people. For each of them, there are rules of interaction, creating projects. Knowledge of psychology in design helps not only to anticipate the needs of the customer. Harmonious interaction and trust is the main thing! A person should be sure that he is heard and understood and his needs will not be ignored. Even the methods of presentation in the project should be focused on the customer. In addition, thanks to this approach, we can better understand what the customer wants, "speak the same language." Thanks to this, our customers are with confidence to recommend us and apply to us again and again.

Studio Luxury Antonovich Design works both with the private client and with corporate. We have in our portfolio projects for offices, restaurants, and hotels. Special psychology needed here.
Of course, the public interior is made for a group of people who have those or other needs. This considered in the process of creating space for different departments, if we are talking, for example, about the office interior. However, in any case, in each project for public space, there is a person in charge - the general director, the head of the administrative and economic service or the representative of the construction department, who takes decisions. Here we usually take into account his preferences in design. Of course, at the same time, the company's brand book, technical requirements, rules for the design of public facilities and the norms of ergonomics must not be forgotten.

In addition to the psychological component of working with the customer, you have another advantage - the creation of original layouts. You have incredible works, in which tiny spaces, all functional zones are harmoniously located.

We are especially interested in challenging projects, which can blow your mind. Especially if there is a reconstruction, there are restrictions, complex shapes, narrow corridors, multi-level ceilings and so on. We are very fond of dividing zones into large areas, we are happy to undertake the design of attics, second floors, palace villas, elite penthouses. In such projects, it is very important to know the design features of the house, to have a lot of experience in construction and reconstruction. And it is also important to know everything about color solutions. Colors are able to create visual wonders! And, of course, you need to be aware of furniture novelties that allow today to create multifunctional spaces in any premises.

We like to travel around the Italian furniture factories. This is the creative charge and the search for potential partners.
Any designer should be aware of the trends in order to offer the client fashionable, topical solutions. We always visit salons in Milan and factories producing furniture, sanitary ware, and accessories. As for trips in Italy, this gives an understanding of the technologies of furniture creating, familiarizes with production. Many items we make to order, and, of course, it's thanks to directly cooperation with factories. Our studio is engaged in direct deliveries of furniture from Italy.

Visiting furniture production is extremely important in the work of a designer. It's one thing when we, as the saying goes, place the kitchen furniture on the basis of visualization, quite another thing - when we understand what technological elements it consists of, how it will be embedded in the real interior.

We are happy to share knowledge and experience, we organize groups of designers to visit factories, to get acquainted with technologies, secrets of production. Our trips are full with master classes of Italian designers, visits to art-quarters, interior shopping. We are happy to travel with colleagues around Italy. It is informative and interesting. Join now! The designer should be constantly inspired, otherwise from under his "pen" will not come out really a fashionable and high-quality project!
Последние новости
Последний пост
Most luxurious bedroom decoration
Показать еще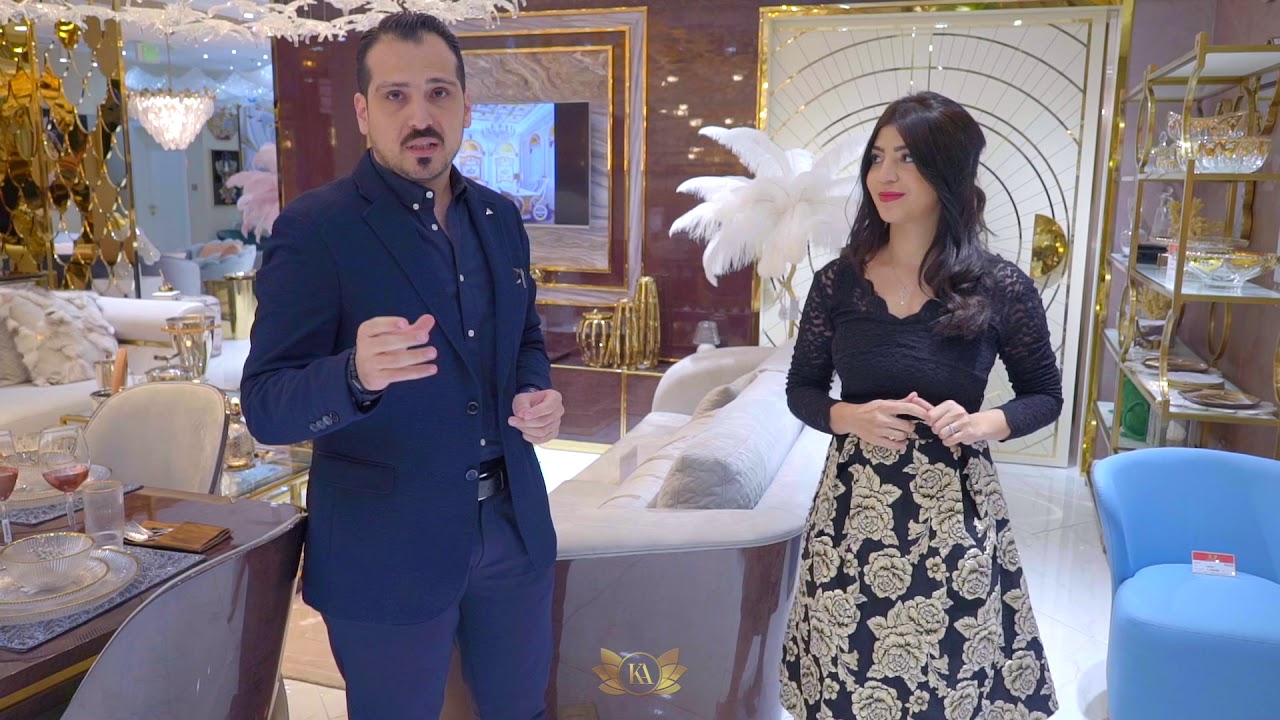 Последнее видео
Bespoke designer furniture and home decor.
Показать еще