Mosaic - it is an excellent solution for the original and artistic design of the interior. The uniqueness, practicality and unsurpassed style of this material will help to create an ideal interior in any room.

Living room
In this room, which is main by its purpose, first of all, the decorative possibilities of the mosaic are taken into account. It can be a panel placed above a sofa or a fireplace, and if the room is spacious, then can occupy the whole surface of the wall. Such a picture will flicker and shimmer both under natural light and when illuminated with candles, and the game of shades will give the image an effect of movement.

Since the glass mosaic is heat-resistant and resistant to sharp temperature changes in the range from +15 to + 145 ° C, it can be successfully used for the external facing of the fireplaces themselves. Also, it can decorate the room as skirting under the ceiling, inserts in the floor, the lining of columns, window sills, and niches with illumination. Using multicolored mosaic, you can create spectacular patterns on the surface of furniture - for example, on the backs of chairs, countertops, shelves. Depending on the design, you can combine tesserae of different shapes, textures, and degrees of transparency and brilliance.

Bathroom
Choosing a mosaic for the bathroom, you should be guided by the practicality factor. The most common version for the walls and ceiling finishing is a glass mosaic that has resistance to pollution, chemically materials and temperature changes. Cobalt glass is more resistant to abrasion and therefore suitable for laying in places with increased erasability, for example, on the floor or on the inside and outside of the bath or sink. Mosaic can cover all the walls of the bathroom or form panels, frame the mirror or used only as elegant skirting.

A favorite range of colors for the bathroom is a combination of blue, turquoise and white, creating a feeling of freshness. Large areas, such as walls and floors, usually decorated using monochronic materials, and multicolored mosaics is used as bright insertions - accents. Choosing a glass mosaic for the floor, you should pay attention to its characteristics, such as the slip resistance coefficient.

Entrance hall
The main surfaces for a mosaic decor can be floor and walls. They will be decorated with either a story panel or, on the contrary, small decorative inserts that visibly enliven the room, usually devoid of daylight. Since the mirror is a necessary attribute in the hall, it can be decorated with a mosaic frame (the beauty of this frame is emphasized by two luminaires mounted in the upper part).

Kitchen
Ornamental panels of shiny or matte tessera will decorate skirting above the sink or stove. To create an overall ensemble, you can decorate a dining table, a cupboard door or work surfaces with mosaic patterns.

Sketches and Scenes
As a rule, mosaic manufacturers produce ready-made compositions according to their own sketches (there are usually hundreds of them in their catalogs). It can be as simple scenes (fish, dolphins, flowers, zodiac signs, geometric patterns), and more complex, made in different styles and themes - ancient and biblical scenes, landscapes, still lifes and reproductions of famous paintings.

But the choice is not limited to ready-made solutions: today, at the request of the customer, can be created any image, starting from your own portrait or monogram to the reproduction of photographs or posters. Complex mosaic images are created in two ways - manually or using computer graphics. There are various techniques for creating author's mosaic panels. The "Roman mosaic" is the most difficult and laborious, completely based on manual labor and applied wherever a panel will be viewed from a close distance. First, the artist performs an original sketch, by which the surface is marked in full size, and after that lay mosaics according to this marks.

Panels of large sizes or geometric ornaments in computer graphics very good look. If the room area allows, then one of the walls can be decorated with a large-sized panel with large mosaic elements. Such a picture, as if painted by wide, free brush strokes, will look especially monumental and majestic. If the room is not large, it is better to choose for a panel made of small details, with a carefully designed pattern and smooth color transitions.
Последние новости
Последний пост
Most luxurious bedroom decoration
Показать еще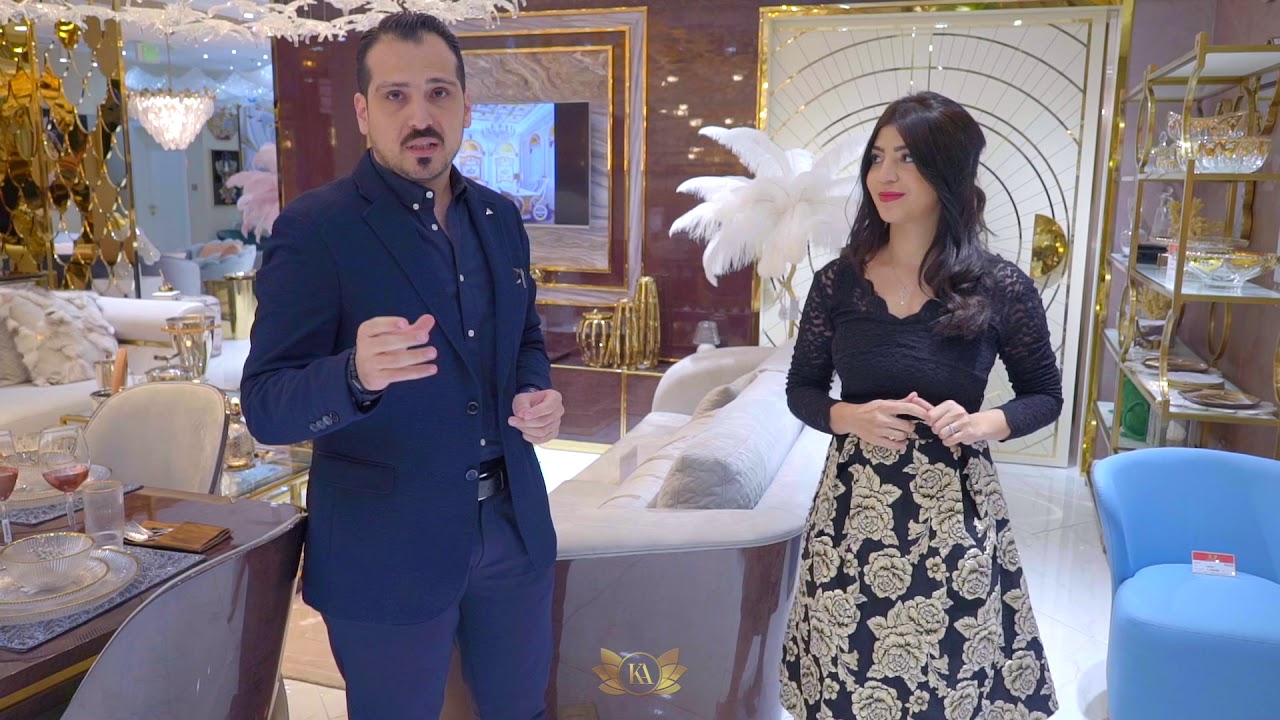 Последнее видео
Bespoke designer furniture and home decor.
Показать еще