Marble Floors from Luxury Antonovich Design
The floors of marble from Luxury Antonovich Design are the most beautiful floors. The natural beauty of marble and the beauty of the elegant patterns of marble panels that cover the floor will not leave anyone indifferent. The manufacture of marble floors is entrusted to the most skillful designers and craftsmen, whose taste and craftsmanship are impeccable. The floors of marble from Luxury Antonovich Design is the prestige of the house, the prestige the house's owners. Therefore, it is very important that the choice of the color range of marble floors, as well as patterns on the floor, strictly correspond to all the rest of the room interior. Our designers will take into account your preferences and will offer you variants of the design project in the most suitable to your taste style.

Workers from Luxury Antonovich Design will execute your order accurately and impeccably.
Frozen drops of time are the first thought that comes up when looking at marble floors. The masterpiece ornament and fantasy drawing created millions of years under the earth are incomparable. Coincidence is impossible, every element is a real work of art. Marble floors - they seem to be guard eternity and the mystery of the evolution of our civilization.

The quaintly blended rings of cigarette smoke to form floristic and even quite scenic marble floor. Independently or in combination with other colors, the marble floor looks admirable - the top layer of the picture is skillfully drawn by nature. Then, a desire comes, you want to brush away the smoke and see what's hidden under it - a white or brown background, a monochrome stone or a multicolored texture. Marble floors from Luxury Antonovich Design to form a bizarre pattern, which can be combined with any complementary shade, the result will be very similar to abstract pencil sketches or sand paintings.

Marble Floors
Deep green, a shade of deep algae and a spongy texture remind panoramas of coral reefs in marble floors. The water, illuminated by the sun, a vast palette of juicy, bright colors or the cold of the first snow, from beneath which green grass still breaks through. The impression made by marble floors depends on the frame - a contrasting combination of warm, sunny or cold colors. In the first case, whitish dots are highlighted, in the second case a saturated green color appears. Independently, marble floors promise not less magnificent result - the effect of a malachite beauty. Stone flooring is an excellent solution for commercial premises, one of the main advantages of such floors is certainly its strength and durability. With proper care, floors made of natural or artificial stone will not lose their original appearance even in places with a large flow of people. For the house, stone floors are also great. Marble - one of the most beautiful and practical materials, that is suitable for facing floors in private country houses, mansions, villas, and apartments. It is environmentally friendly and safe for humans, and due to its high strength, the floor covering is resistant to damage.

Marble floors: features and benefits
High strength and durability. Granite or marble floors is very difficult to damage, with proper care, such a floor will last you a very long time. Forget about constant repairs. Thermal conductivity. Marble, like any other natural stone - cold material. Therefore, when laying floors, it is better to use the "warm floor" system. Marble warms up very well and keeps warmth for a long time. Beauty and uniqueness. The facing of the floor with a stone looks impressive, because the material itself has variative patterns, textures, and also amazingly shimmers under different lighting directions. Practicality. It is easy to take care of stone floors: it is easy to wash, and pets can not accidentally damage it.
Последние новости
Последний пост
Most luxurious bedroom decoration
Показать еще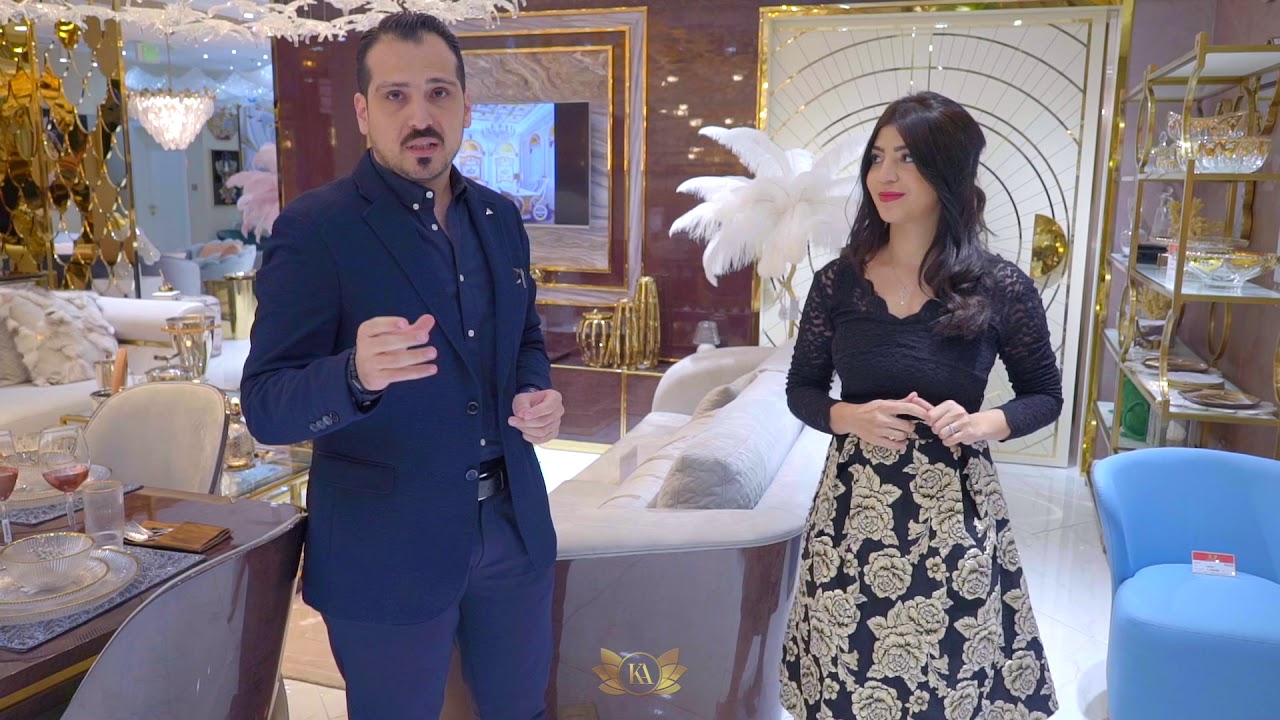 Последнее видео
Bespoke designer furniture and home decor.
Показать еще