Luxurious office furniture
Unique elite office furniture is usually used to equip the offices of top management, meeting rooms and reception offices of companies, for which is very important to create and maintain the image of market leaders. Luxury Antonovich Design company offers elite Italian office furniture of leading designers, which will look great in the most expensive and stylish interior.
For the production of this furniture, as a rule, natural wood and other noble materials are used. It is durable and capable of making the best impression on visitors to your office.

Our advantages:
Furniture for different purposes in a wide price range (offices, reception rooms, halls, cafes, canteens, recreation areas, gyms, etc.).
Multivariance of design solutions. Projects based on any collection in any color version from our catalogs, deliveries from the warehouse and custom order.
Free visit of a specialist to the site, room measurements, design project.
Well-established service, a full cycle of maintenance and supply support. Prompt delivery at a convenient time for you, assembly by professional workers.
Delivery to the UAE, the countries of Africa and Asia, if necessary - the assembly of furniture in other regions.
Manufacturer's warranty and post-warranty service.
Elite offices for leader

What is the everyday luxury? When you are surrounded by expensive and beautiful things, accessories, interior items and furniture. But everyday life is inextricably linked with work. For those who appreciate exclusivity in everything and wants to make their workplace as comfortable as possible, Luxury Antonovich Design offers premium offices that can satisfy the most demanding customers. Our managers will pick for you the office of the head from Italy or Spain of the premium class according to your preferences.

What is the difference between a premium class office and an ordinary one? Everyone can answer this question. Premium class office - is, above all, expensive materials. For example, natural leather, which at all times was one of the most expensive and popular materials for furniture upholstery. Another - expensive varieties of wood, natural veneer, texture, and color of which is difficult to confuse with other coatings.

In addition, elite class offices are an artistic work, the product of the creativity of famous designers who, with close attention to the smallest details, create exquisite forms - the "golden section" of office style. From the creation of design projects to the assembly of premium class offices takes a lot of time, so they are as high-quality as a suit tailored to Individual measures by a famous tailor. And if the usual office furniture for manager's office is offered as standard, which includes a set of items - a table, an armchair and a sofa, then ordering a premium class office allows you to purchase office furniture of a unique design specially created for this office.

In European countries, in Italy, Germany, where such furniture is made for offices - art is extremely developed. This affects everything, including the work of masters who work on designing of elite class office interiors. Therefore, anyone who gives his preference to a premium class office furniture got something more than furnishings. These are style, emotions, mood and, of course, the image. But first of all, this is a reflection of the personality of its owner, who personally chooses furniture, and knows exactly what he wants.

If for you everyday luxury is a standard, we will help you to embody all your ideas about the ideal office. Cooperating with well-known foreign companies that produce premium class office furniture, we are ready to offer you best solutions.
Последние новости
Последний пост
Most luxurious bedroom decoration
Показать еще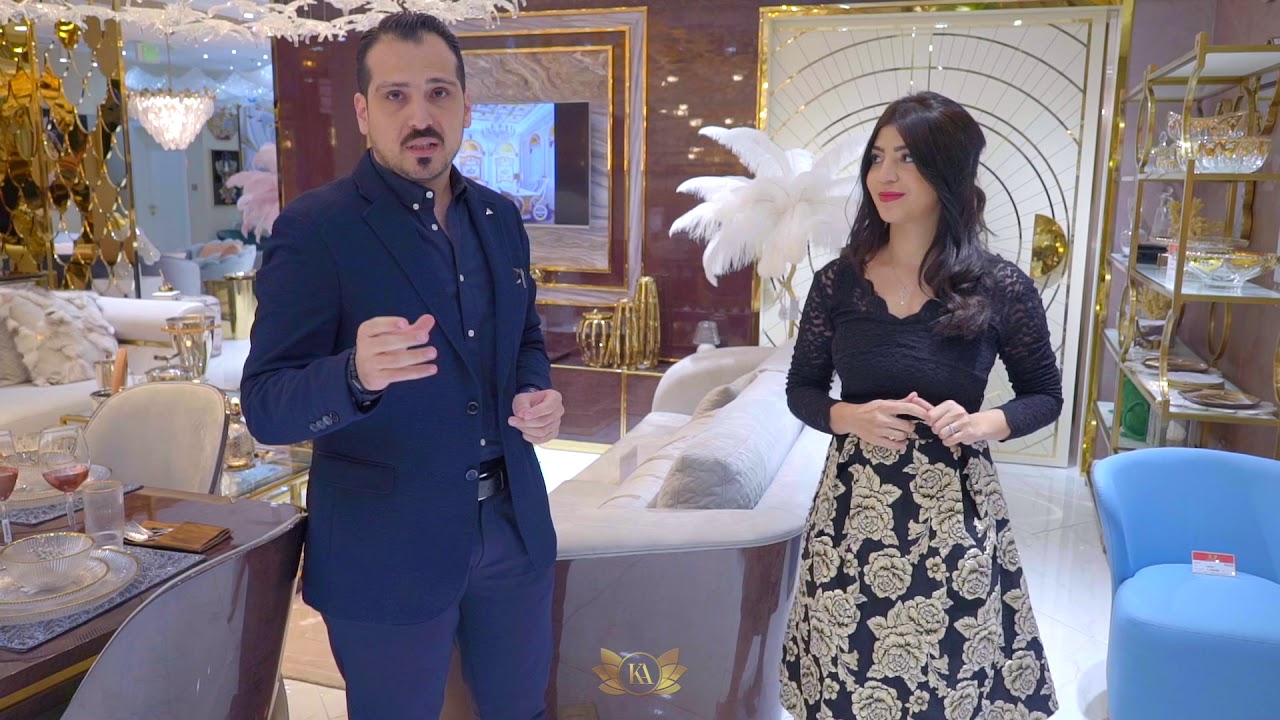 Последнее видео
Bespoke designer furniture and home decor.
Показать еще