Interior design ideas for home
Interior design for homes from Luxury Antonovich Design sets the mood. In this cozy living room everything spreading tenderness, purity and a sense of comfort. Each room in the house have a special purpose. And the main mission of the living room - is creating an iridescent, welcoming and comfortable environment. Small living room design highlights the great traditions of the Orient, such as hospitality.
To create the perfect interior, we apply the three main principles:
The harmonious combination of colors, textures and materials
The perfect space organization
Using of luxury materials
Interior of the living room in classic style is complemented with oriental accents . It is the room Majlis, where gathers the female part of the family. Almost across the perimeter of the room along the walls are comfortable sofas. They are covered with the most delicate silk of creamy velvet and supplemented with soft pillows with blue inserts. Interior design companies in the UK are increasingly looking to the traditional methods of elite design interiors. Therefore, on the top of fashion now a modern classic.
In this project, Dubai's Interior designers use such universal method as symmetry. The decoration of the walls, they have proposed the two duplicate compositions that seem to reflect each other. It is two mirrored panels with forged brass ornaments. It's framed by the volumetric panel and wide frame made of wood valuable species.
The tiered niche on the ceiling is visually expanding the height of the living room. To enhance this effect, the interior designers illuminate each tier of LED backlight line. The center of premise in the tradition of classical style highlights by the elegant crystal chandelier. The curtains in the interior of the living room characterized by a certain brevity. It is straight folds of luxurious blue silk, which is framed by a milky-white tulle. Dark wood tables of coffee hue are in harmony with the entrance door. Mirrors suits perfectly to expand the space of the room since the room's area is relatively small. As in the decoration of walls, and in the form of a door. Light marble floor emphasizes the elegant design of the living room interior.
Interior design for homes from Luxury Antonovich Design is creating ideal conditions for a comfortable stay in a luxurious setting.
​
Последние новости
Последний пост
Most luxurious bedroom decoration
Показать еще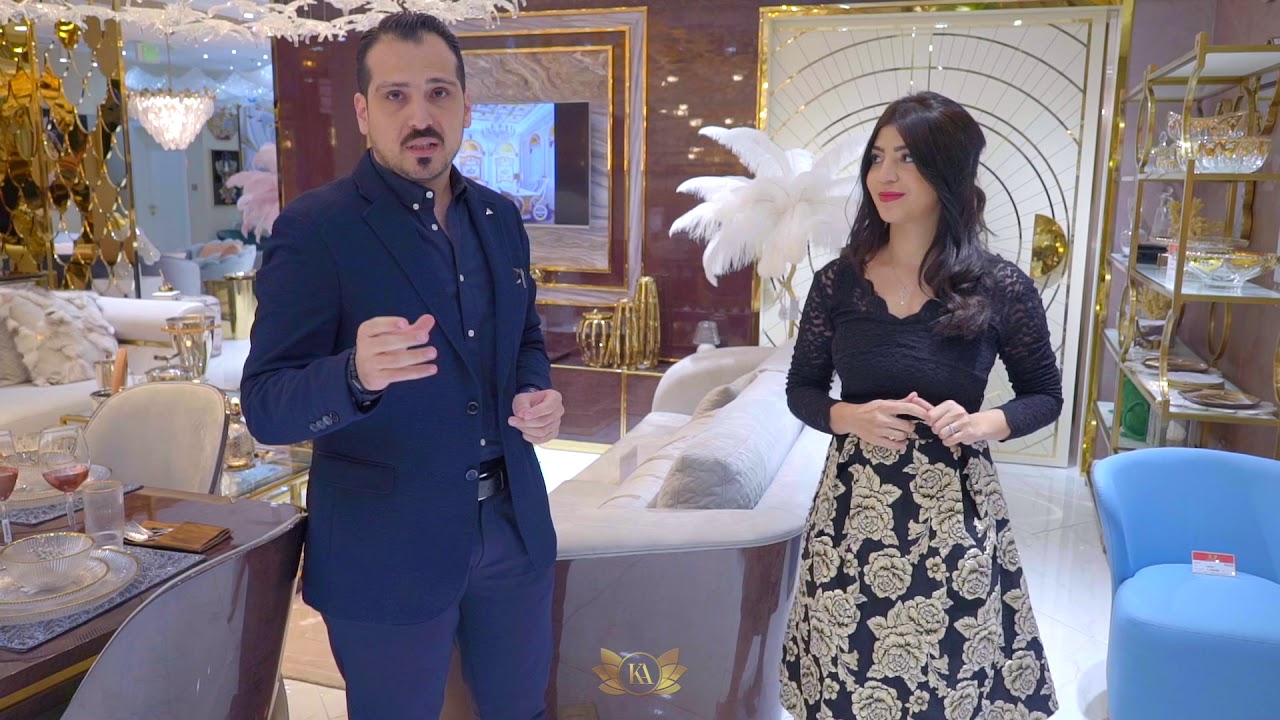 Последнее видео
Bespoke designer furniture and home decor.
Показать еще