Furniture from Italy - always in style!
Italian furniture for stylish people and luxurious interiors in Abu Dhabi from Luxury Antonovich Design.
It is no secret that the exterior and interior design of the house says a lot about its owners, their prosperity, and even character. A special role in equipping of the home interior  is furniture, so today the requirements for its quality very high. Italian furniture - it is always a sign of good quality and good taste. In Italy, production of furniture from ancient times is treated with special reverence. Italian furniture for centuries served as a decoration of the noble houses of wealthy people and was considered as a privilege of an aristocracy.Production of Italian furniture was a special creative direction until the 16th century and with the beginning the Renaissance period, popularity of Italian furniture beginning to grow rapidly. In the 16th century, purchase Italian furniture  was possible at an even more luxurious design.
Today, the Italian furniture is in great demand all over the world - a great variety of direction and of varieties, as well as the highest quality characteristics of its,  brought it to  the leading position. Although we can safely say that there are not worthy competitors with Italian furniture, because the Italians are experts in quality furniture, firmly hold the secrets of the ancient masters-cabinetmakers.
Design studio interiors in Abu Dhabi Luxury Antonovich Design offers Italian furniture for the true connoisseurs of quality, luxury, and functionality. True Italian furniture will be not just an ornament  and a highlight of the interior of your home.There is a wide range of furniture and interior items for the home, clubs, hotels, boutiques, hotels, exclusive salons, as well as for the office.We cooperate with the best Italian factories and offer furniture  delivery directly to the site. You can, get acquainted with the characteristics and spectacular photographs, buy Italian furniture is really high quality.
Furniture Italy will make your living room a colorful, the bedroom - luxurious and cozy, child's room - functional and beautiful.Purchase of Italian furniture will are most useful in if you want to make your working cabinet stylish. In this office, you can quickly tune in a working mood, thus will feel completely comfortable. The Italian office furniture will always contribute to your business success. Design studio interiors in Abu Dhabi Luxury Antonovich Design will allow you to get pleasure from the process of making a purchase. With convenient rubricator, you can easily find what you need. You can choose furniture and decorative items, sorting them by price, purpose, and style.
All the advantages of furniture Italy can not count. Design studio interiors in Abu Dhabi Luxury Antonovich Design cooperates with the best producers, so kids furniture from Italy will be a boon to your children, Italian bedroom - standard magnificence and grace, and the kitchen from Italy - a model of practicality. Special attention is given to Italian furniture. In the catalog of Interior design studio  in Abu Dhabi Luxury Antonovich Design, it is presented in a variety of styles - from modern to classic. Italian bedrooms captivate by its luxury, elegance.In one of these bedrooms, you can relax and feel comfortable. Design studio interiors in Abu Dhabi Luxury Antonovich Design offers a range of economy-class furniture, mid-level, and is in the assortment presented elite Italian furniture.
Wealthy people will be enjoyed the elite Italian furniture. It will emphasize the high status of its owners. Luxury Italian furniture refined, practical and elegant. Wherever  you have placed it , it will attract attention. If you are interested in exactly an elite Italian furniture, the interior design studio in Abu Dhabi Luxury Antonovich Design will offer you only the best interiors.
Последние новости
Последний пост
Most luxurious bedroom decoration
Показать еще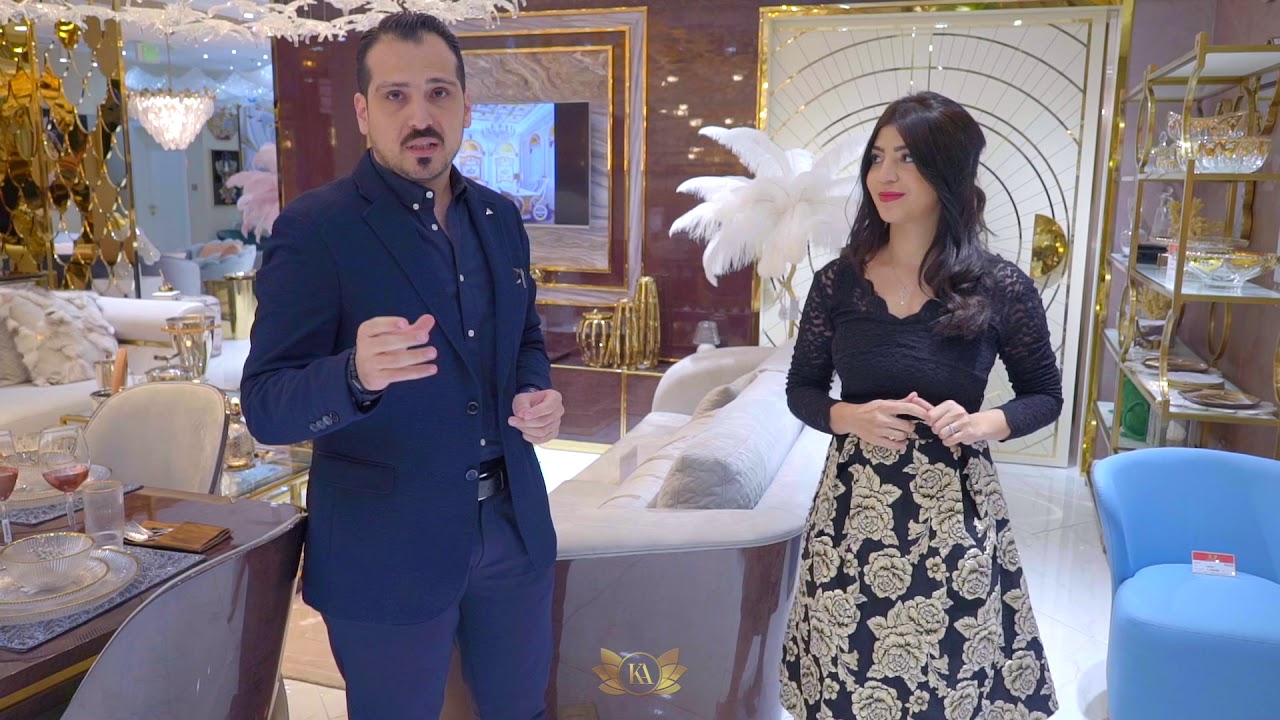 Последнее видео
Bespoke designer furniture and home decor.
Показать еще