Best Bathroom design ideas
The bathroom is most meaningful room in the house. When it comes to the house decoration, this room should not miss your attention. The arrangement of a comfortable, elegant and functional bathroom can be easy and inexpensive. There are many easy ways to transfigure the bathroom.
Embodiments bathroom design
Modern style dictates the use of pure neutral colors, such as white or gray. The bathrooms, which are decorated in a country style, is dominated by soft hues of blue, pink, yellow,green and brown. The traditional color scheme consists of palette of neutral colors and precious stones hues. Adding ordinary accessories in the interior of a bathroom is another easy way to properly decorate it. Shower curtains, rugs, mirrors, window curtains, special items and other small accessories, such as a basket or a toothbrush holder, can be important in the bathroom interior.
Decoration the bathroom
Accessories are available in special complete set to ensure the homogeneity of the interior bathroom. For people who have enough money, decorating the bathroom interior, the transformation can be as luxurious and quick. Colorful items, located in a visible place, immediately decorate the bathroom. Plants usually thrive in a moist environment, which is typical for a bathroom. They could be a beautiful decorative addition and good to any style bathroom. Flowers and plants filling a bathroom with natural beauty, provide a relaxing and calming effect. Excellent Italian sanitary engineering perfectly complements the interior bathroom. Showers, baths, hydromassage equipment of the highest quality, and modern design and meet all requirements of connoisseurs of luxury.
Interior bathroom
Colors are very important in creating the interior design of any room, including the bathroom. They can help to realize certain visual effects.If you want to visually enlarge the space or to create in it a special atmosphere of warmth and establish a mood. Depending on how you use color accents in your bathroom interior design, you can turn the bathroom into a place to relax using soft neutral colors. Lively, vivid color scheme will make the bathroom an exciting and contemporary. Many unique color solutions available for design ideas for bathrooms. Below are some wonderful color schemes, which are ideal for the bathroom:
1. Сelestial blue, azure, purple, pink, green tints.
These color ideas can transform the interior, create a feeling of lightness and serenity. The combination of blue, purple, pink and azure colors can be used to create the image of waters of the seas or oceans. It all depends on the saturation of a color, which you prefer.
2. Deep brown, light brown " milk with chocolate", yellow, soft green and blue.
In this color scheme presents the cool colors that will create the appropriate atmosphere in the bathroom. These colors can be called major, basic. To diversify the design can be added yellow, green and blue, bringing the overall color scheme is a great solution for the interior design of a bathroom. Neutral tints of brown will balance a combination of these colors.
3. Bright pink, pastel pink, blue, green, gray-green color.
Interior Designers for the bathroom, often use cold colors, usually blue and green. And this color scheme will be beneficial to distinguish a bathroom from the ordinary solutions. Green and blue colors bring their contribution but should dominate pink. This color adds soft warmth to the naturally cool atmosphere of the bathroom.
4. Green, gray blue, purple and pink.
The combination of these colors creates an amazing unique effect of warmth and coolness. You can make green as a dominant, then, blue, purple and pink will be excellent color accents in the interior. If these color schemes are not enough, that would meet your requirements to create a unique interior design of a bathroom that matches your own style and preferences, you can experiment with other color combinations.
Studio Luxury Antonovich Design will create an exciting atmosphere in your bathroom.
Последние новости
Последний пост
Most luxurious bedroom decoration
Показать еще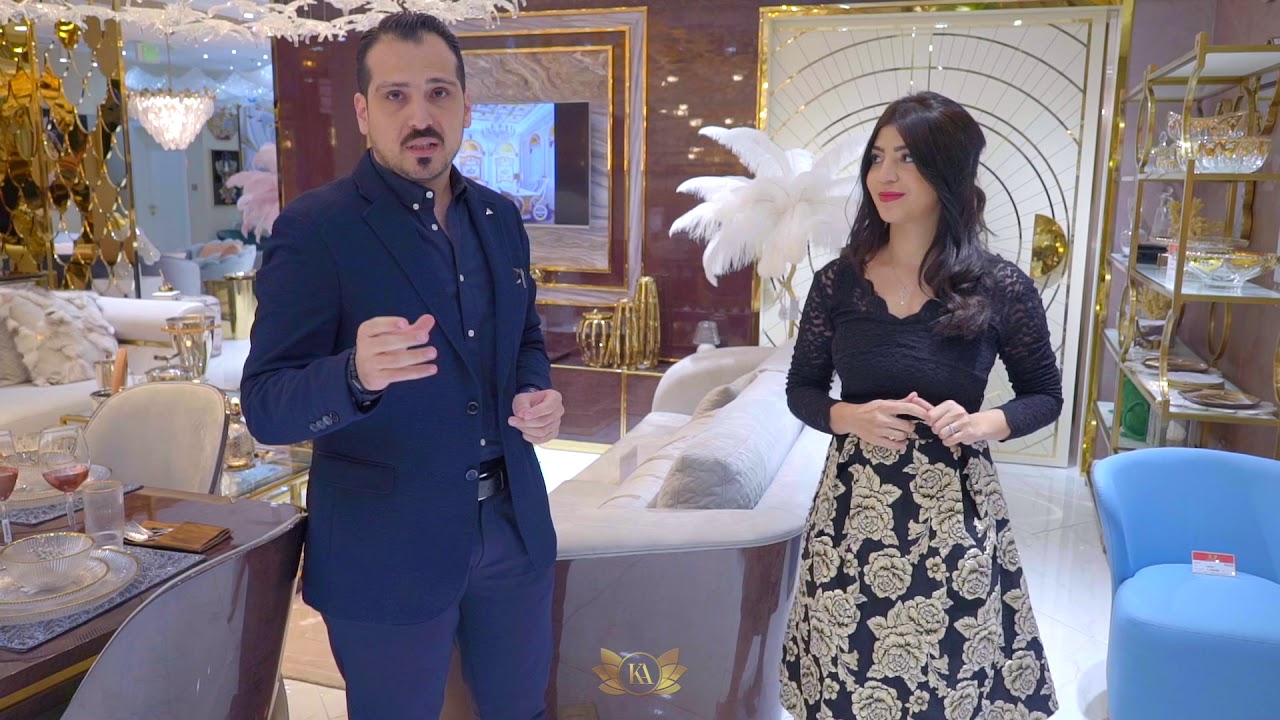 Последнее видео
Bespoke designer furniture and home decor.
Показать еще